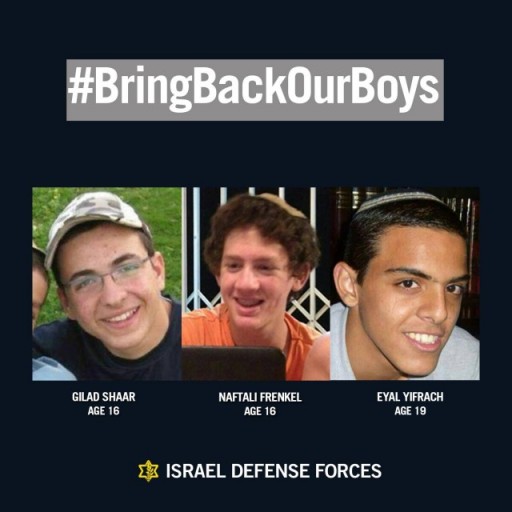 For several weeks, the #BringBackOurGirls campaign has been trending, going viral after receiving support from international celebrities and personalities including Michelle Obama
that brought international attention to the kidnapping of 200 Nigerian school girls by terrorist group Boko Haram
.
A similar hashtag #BringBackOurBoys
based on the success of #BringBackOurGirls campaign
has sprung up on social media, going viral in the space of one week. According to the BBC, the hashtag has been tweeted over 127,000 times!
The hashtag is currently being used to raise awareness on three missing Israeli teenagers from the Jewish seminaries in the occupied West Bank. Reports say Israeli authorities believe they were kidnapped.
The campaign was started by a group of fellow students who decided to bring attention to the story. 'We are not an organization. We are just a group of students. We each do shifts to cover social media because we receive hundreds of messages from people showing their support' said one of the students Keren Bar.
-NET