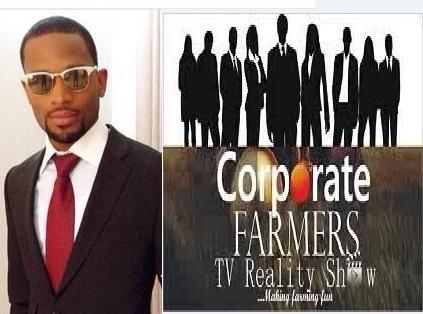 This is Nigeria biggest Agriculture Evolution ever......
Corporate Farmers Tv Reality Show is Nigeria and Africa First Agrotainment Reality Show is aimed at creating the Agric Passion, Awareness, and reducing unemployment by concentrating the energy of every youth to agriculture.
This objective is to be achieved by fusing agriculture with entertainment thereby making farming fun and profitable for the youths which is part of the Agriculture Transformation Agenda of Minister of Agriculture, Dr Akinwunmi Adeshina.
The project is being supported by International Institute of Tropical Agriculture (IITA), Agricultural Society of Nigeria (ASON) Farmers Digest Company, Nigeria info FM, FTB Communication.
Registrations coming soon...
http://www.corporatefarmers.tv/
https://www.facebook.com/pages/Corporate-Farmers-Tv-Reality-Show/569668206428653
https://twitter.com/slimreloaded